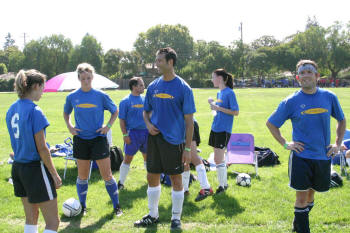 Compadres try not to melt in the intense heat. Why does the tournament always seem to be played on the hottest weekend of the year?!!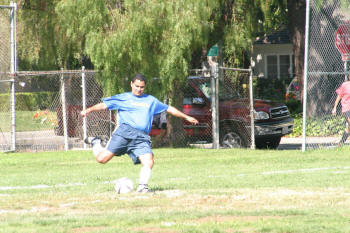 Jesus in action!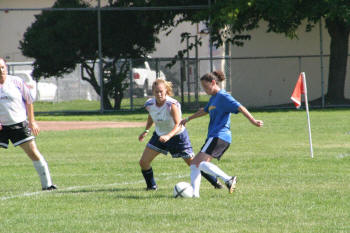 Kelsey, our human dribbling machine, takes on the other side by herself. You go girl!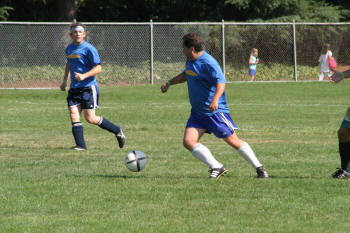 Ex-team captain Steve Kaminski made a cameo appearance. You've still got it!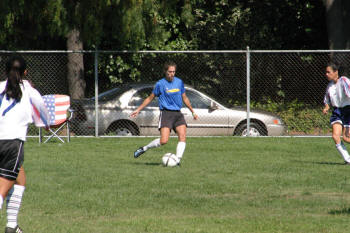 A split second after I took this photo, Kat took off in a blaze of speed that could have won her gold in the 100m dash!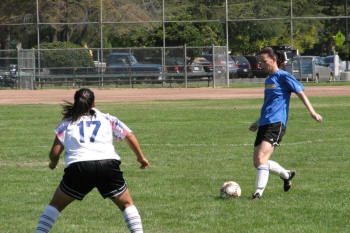 Michelle, always calm, cool, and collected.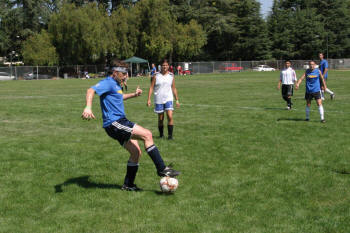 Zach dazzles the whole field with his street ball moves.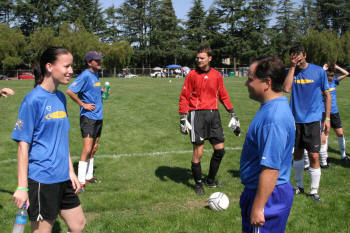 Our captain David shows anxiety as he plots a winning strategy.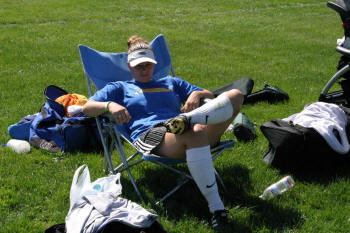 Jodi's not worried about it. Half of winning is just looking the part.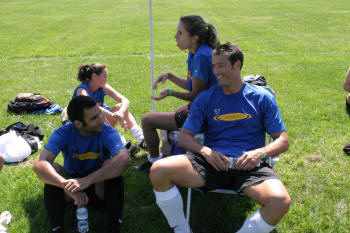 OK, maybe the heat was finally getting to Kat.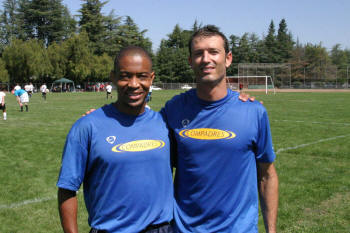 Yours truly with our captain. I'm just happy to be here!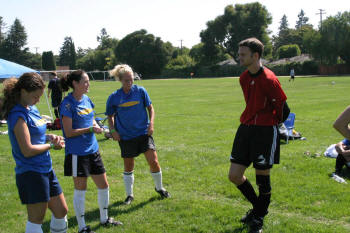 Holding court: Jenelle, Kelsey, Sarah, and Michael.
Erica shows some impressive moves for a new mom!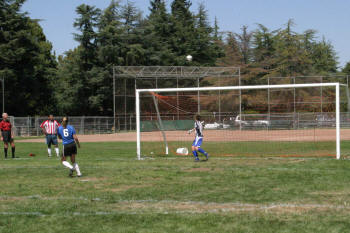 The final came down to PKs. Kat watches her Beckham-eque shot launch into the stratosphere. Oh well Kat, there's always next season for redemption! :-)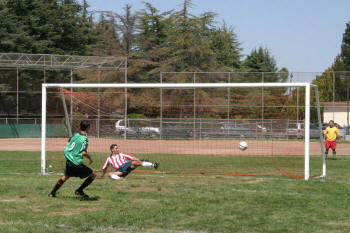 Jesus saves! ...just not this PK.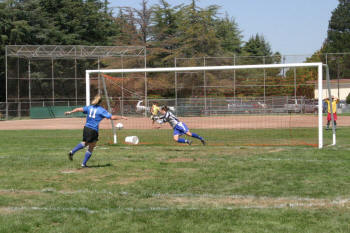 Laura shows us how it's done.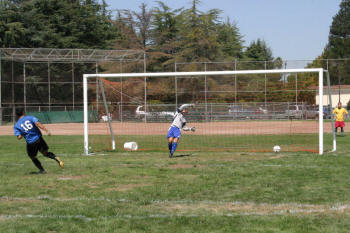 Carlos puts his PK in the opposite corner.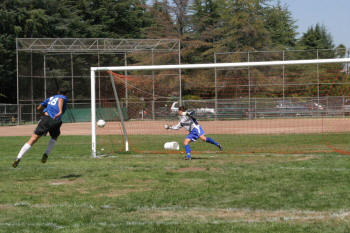 David launches his bullet into the post. Tough luck! Another year and the Compadres come in second again.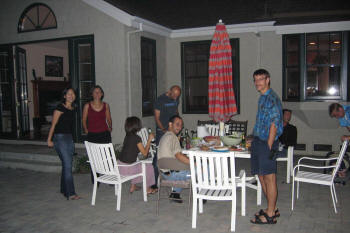 Tournament party at chez moi.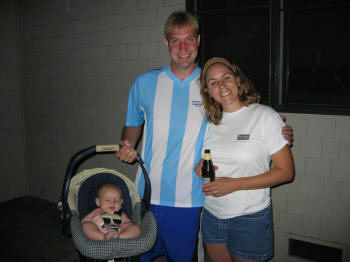 Bryant and Jodi with Jodi's four month old baby girl.
Laurie and Jenn. Laurie guest played for us once this season so she's an honorary Compadre.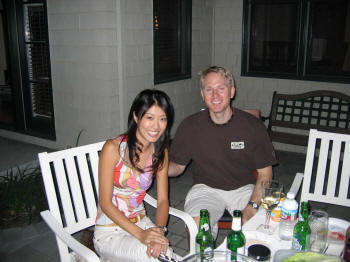 Sayuri and Brett came to check out the Compadres shin dig.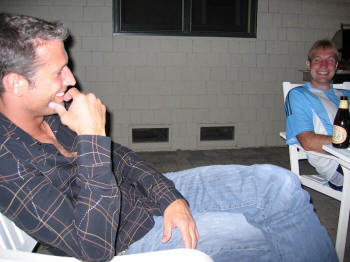 Someone needs to censor Dave's mouth after his sixth beer.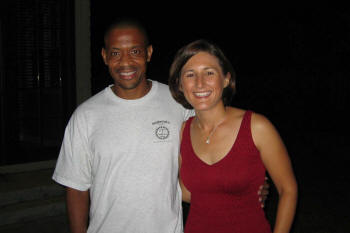 Yours truly and Laurie.