Freda and Chris' Wedding
---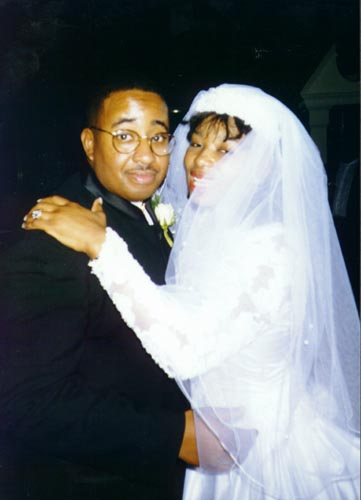 Our lovely couple, Chris and Freda Brazle, pose at the reception.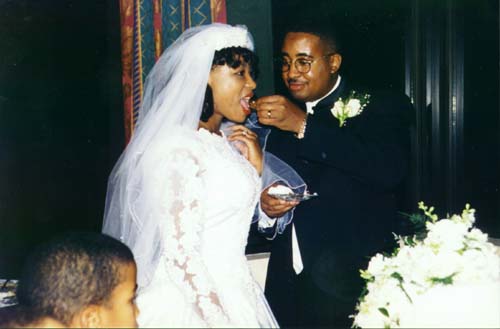 The cake!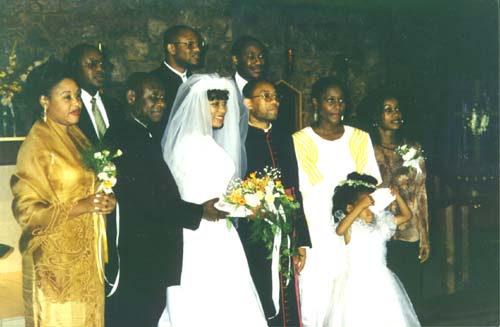 Mwamba family.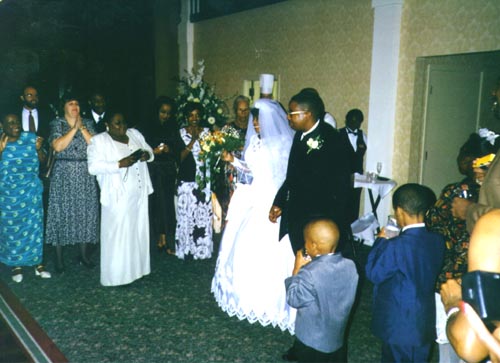 Making the grand enterance at the reception.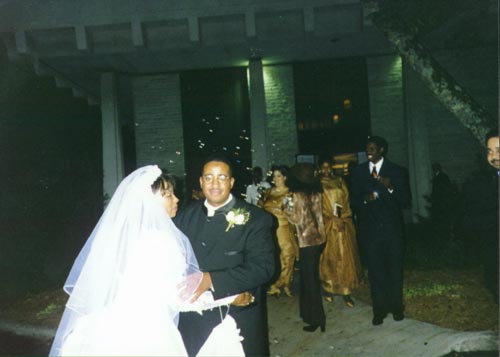 The Brazles leave the Atrium where the reception was held. Unfortunately, this photo doesn't do justice to how beautiful the bubbles in the background looked.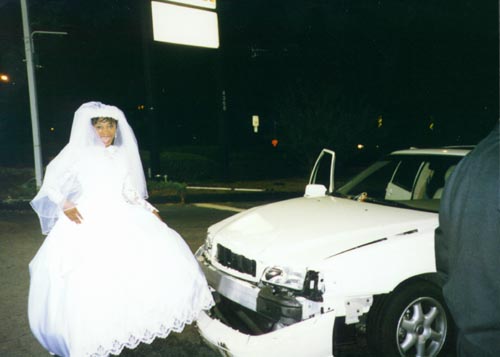 Surprise! I gave our lovely couple a ride back from the reception in my rental car. We were hit by a hit-and-run driver who ran a red light. Luckily, nobody got hurt. Freda, as is her nature, found humor in the situation.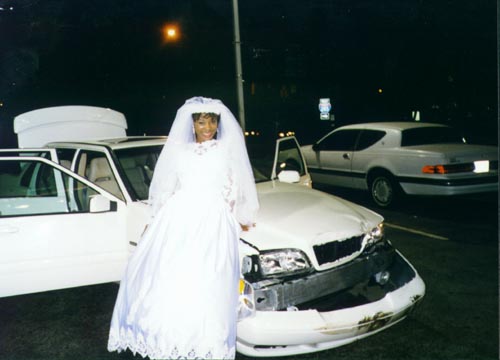 The Volvo had to be towed away!
---