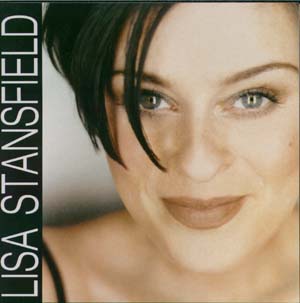 Lisa Stansfield
Produced by Ian Devaney
Probably the most under appreciated female vocalist of the nineties, Lisa Stansfield has a big soulful voice and her music is testament to her love of seventies soul. Her first two albums Affection (featuring All Around The World) and Real Love were marvelously produced by Devaney and Andy Morris.
On this outing, Stansfield hands the reins completely to Devaney (now her husband). Unlike her first two albums, Stansfield performs songs by other songwriters. She does a great remake of Barry White's Never, Never Gonna Give You Up. Other songwriters are Diane Warren (I Cried My Last Tear, Last Night) and James Mtume and Reggie Lucas (You Know How To Love Me).
However, the stand out songs are her own: Never Gonna Fall is traditional Stansfield at her best and Suzanne is a creative and touching piece on spousal abuse.
If you love good old soul music, Lisa Stansfield will get your creaky bones groovin'!